About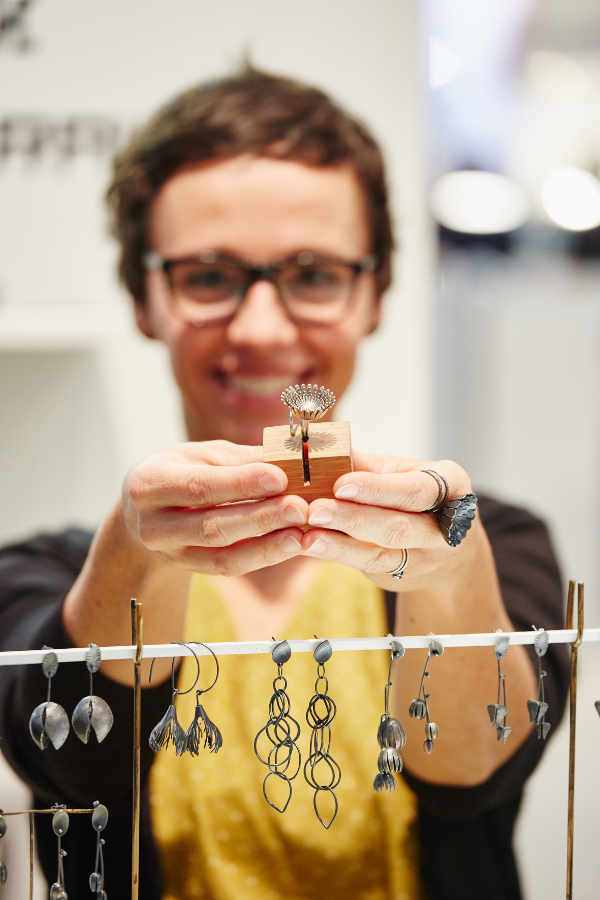 Born in Argentina, Andrea Vaggione started design studies and in 2001, she discovered the world of contemporary jewellery in Córdoba, her home town. In 2005, she moved to Barcelona and worked 5 years at Laura B where she discovered forging techniques. In 2012, she won the "Talents de Mode" contest and set up her workshop in Lyon at the Village des créateurs to develop her business.
Her jewels are the encounter of the craftsman's skills, art and design. This delicate and refined work, infused with botany and plants, focuses on the concepts of permanent transformation, perpetual motion, birth and rebirth.
The uncluttered minimalist jewels with a hint of ingenuity reflect both the strength and fragility of the designer.
Vaggione's work studies the patterns of nature, its proportions and inflorescences. It's a reflection on nature and flowers as a symbol of continuity. The flowers remind us that we can always start again, be reborn, reinvent.
She chose to work silver, combining strength and subtlety, using both traditional techniques (manual) and innovative processes calling on contemporary technologies. The sobriety of this material contrasts with the ephemeral beauty of flowers.